Businesses are always trying to find the next big way to market to their customers. It can be tough to find the right mix of engaging, original, and suitable ideas for marketing your business, whether your company has been around for a while or you are just starting out. These three marketing channels are some of the most innovative emerging ideas, and here are some ways you can utilize them to better market your business.
1. Video is the way to go
Pictures and gifs are old news when it comes to improving your marketing strategy. Video is consistently proven to be the most effective way to engage with your followers, and social media algorithms have been updated to reflect that. The pandemic drove video engagement, with nine out of ten people responding to a recent Hubspot survey saying that they wanted to see more video content from the brands they follow, and people have overwhelmingly increased their online video consumption in 2020 with no indications of slowing down in 2022.
Additionally, Forbes has reported that people end up spending 2.6 times more time on a website with video than one without it. It is easier than ever to get your potential audience to watch a video on mobile apps, and video can be a great way to share complex concepts and ideas in a way that is easy for your audience to understand.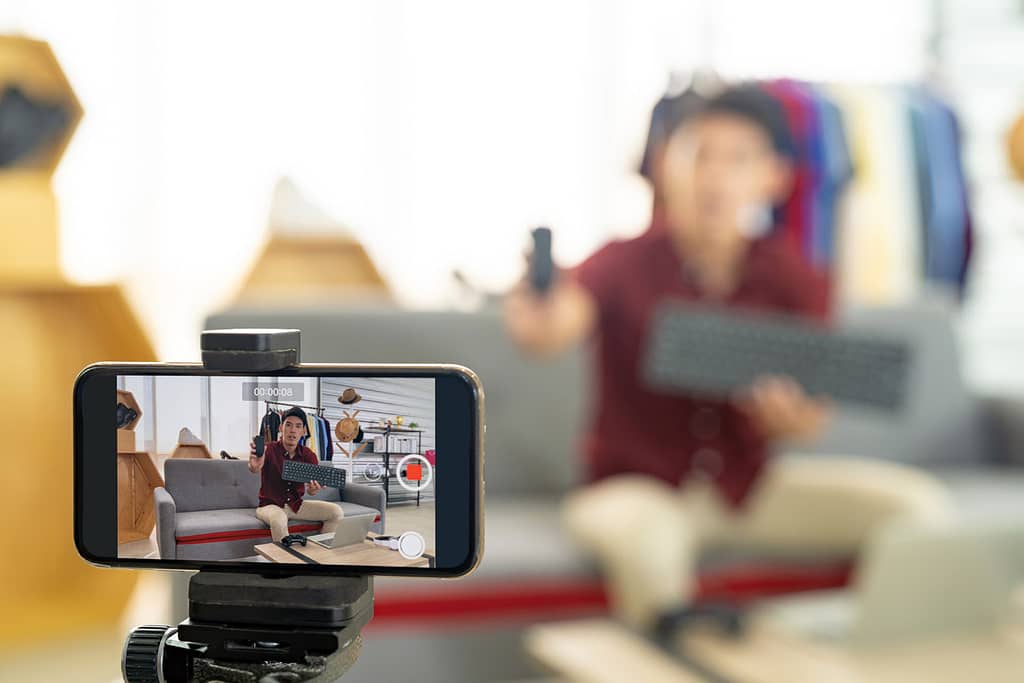 Creating engaging videos for your audience can be as simple as using your smartphone's camera! Many of the most popular videos on social media, like TikTok and Instagram Reels, are created using a phone camera, and with the constant improvements we are seeing in mobile camera quality the need to use a professional for creating everyday videos for your brand is declining.
There are some great guides on making high-quality videos just using your phone, but if you are unsure where to start, make sure you have good lighting, sufficient storage space on your phone, and ideally a microphone or headset to record high-quality audio before you get started. So if you want an innovative way to market on social media, video is absolutely the way to go.
2. Build a strong community
Whether you have a strong locally-based circle or a broad but loyal online following, your business should make an effort to build a stronger community around your core business idea to provide additional value for your community.
First, you'll need to meet your community where they are, which could mean organizing in-person events or getting more active on their favorite social media channels and apps. Every community is different, but you can start by polling or otherwise getting a sense of your most loyal customers and brand advocates for where they go to find out more about your core topic or businesses like yours.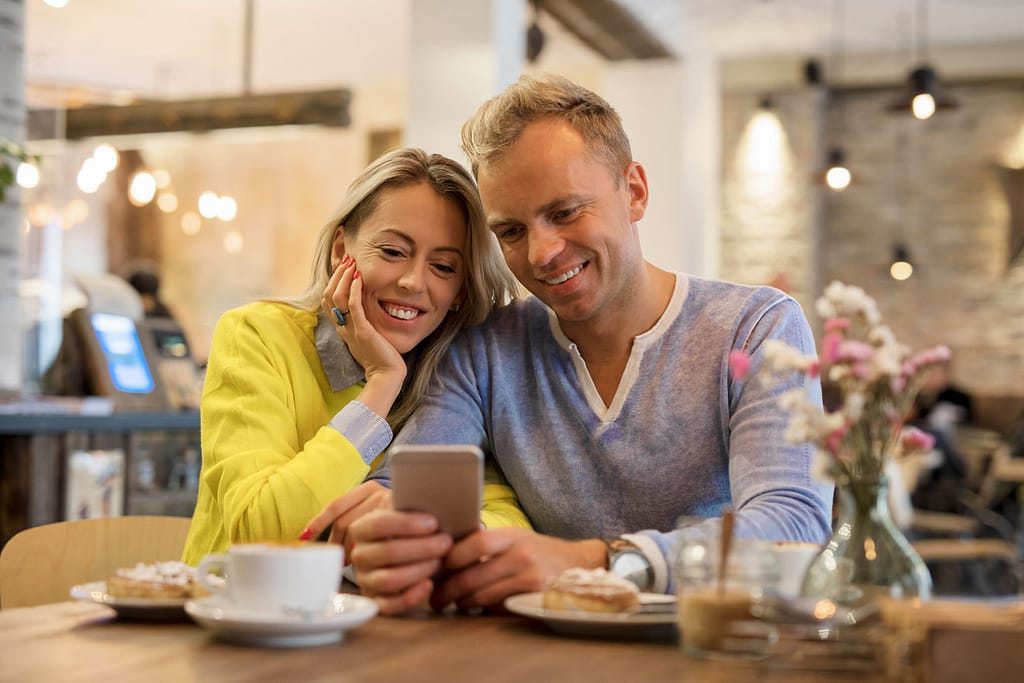 There are many ways this can be done, but it begins by finding what your core community likes about your product or service. Book stores could offer book signings or online book clubs, a mobile game developer could host people playing their game on YouTube or Twitch or offer in-person competitions and leaderboards, or restaurants could offer date nights in a box delivered to your home or a social event like a pub quiz at their bar monthly.
If your community is happy with your product or service, they'll recommend you to a friend, and it's more likely to happen if you aren't heavy-handed with salesy messaging. Putting your community first and giving them something extra valuable that they enjoy increases the likelihood of referrals and repeat business.
3. Get creative with mobile app ideas
Did you know that 46% of people spend an average of five to six hours per day on their mobile phones and only 5% spend less than an hour? A marketing channel that a lot of businesses fail to consider branching into are mobile app ideas.
Whether you are building an app to communicate with your base more directly or create more efficient internal processes, developing mobile app ideas for your business can meet your potential customers on the device where they spend a lot of their free time and grow engagement with your company.
Regardless of your business' size or budget, there are app-building options that can be utilized as a powerful marketing tool for your company. Mobile apps can boost engagement with your brand through push notifications, which have an 18% higher click-through rate on average than email marketing campaigns, and with the high amount of time people spend on their mobile devices daily, it can be a cost-effective way to reach your entire target audience at one time, rather than targeted marketing campaigns on multiple platforms. Additionally, mobile apps can increase brand loyalty and awareness via loyalty programs, exclusive sales, and additional content offerings made for mobile devices.
Additionally, mobile apps are a great way to share videos and build communities, so you can hit two birds with one stone by hosting a holistic marketing campaign in your company's app. For instance, your users can gain access to exclusive video content which can include useful tutorials, webinars, and/or group classes through your business' app.
With some creative mobile app ideas, you can also build a strong community by offering easily accessible chatting to answer questions or connect with other community members, organize exclusive member events or sales, or offer additional value through generating content geared towards your community's core interests. A custom mobile app for your business can be a great way to innovate your marketing.
Keeping up with marketing trends can be tough, but these innovative marketing ideas can help you grow and build up your community, increase online engagement, and deliver your content in a convenient way for your audience. While marketing trends may change, the core ideas of meeting your audience where they are and building a strong community can help keep you top of mind and bring in more repeat business and referrals down the road. Plus, we see these innovative marketing channels continuing for years to come.