Go Mobile
Move your users to mobile with a powerful pay as you go Mobile App as a Service.
Focus on your business, we've got the mobile.
Our highly configurable platform eliminates most of the effort required for a mobile app allowing you to focus on what makes your app unique. Our end to end solution will accelerate getting your app live. Build it yourself through our configuration tools or let us manage it end to end.
---
Go "no code" or build something completely custom.
With the Fluxweave platform you can get up in running in minutes by configuring a rich no code application or use it as a starting point for a completely custom solution that gets you into the market quickly and securely.
Fluxweave provides a no code platform that allows you to be up and running right away or a platform and service that allows a much deeper level of configuration and customization. Our world class services team ensures you are not alone.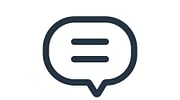 SOCIAL
Communication and social interactions are key features enabling you to connect with your users and allow them to connect with each other.
DATA DRIVEN
Capture data and deliver content to provide unique, scripted experiences for your users customized to their needs. Let users easily track their progress or integrate data with your other systems.
Secure
Designed from ground up for stability and security. The platform is HIPAA compliant and ready for protected personal and health information.
Trusted by brands.
Our mobile application service supports mobile application brands.
---
We build mobile apps.
---
Learn more about our platform.
Our pricing is fully transparent with no hidden costs.